By the beginning of November 2006, you'll be able to follow us online (Each day...) on this website. By Thetford Mines (Québec, Canada), crossing all the United-States to the West Coast, doing all the Mexican country, Michaël and Mathieu, will put this website online, each day, with wireless connexions and our laptops, with a story of the day, the adventures arrived, and all the pictures we took in the day, just to give you the impression of being with us, doing the trip with us.
In January 2006, we (Michael and Mathieu), have done 15 000 km (9600 miles) with a 1994 Volkswagen Golf Diesel around all the United-States..and we've done sensibly the same website. At this time, the website was mainly for our families and our friends. Now, after we've received many positives comments about our traveling concept, we plan to show our project to the most people possible!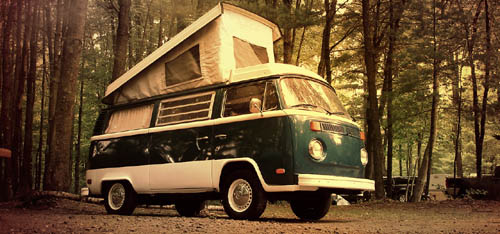 Our car will be a 1976 Volkswagen Bus Type 2 (Westfalia), bought by Michael during the summer. We'll be able to sleep in it during all the trip, so it will be cheaper than paying for hotels two or tree times a weeks like during our January trip. Other nice thing, we have a grill in the Westfalia so it will be really cool to prepare food and cheaper than restaurants, and a better taste than peanut butter =).
The mainly goal of this trip will be making people realize that the most important thing in a life is to fix you some dreams, some goals, and also with almost nothing, we can do big things. Mathieu have the intention of making a video, a future dvd project about many subjects like the poverty, the social inequalities, the racism, the broadmindedness, and many others. So, hope you'll follow us!
Mathieu & Michael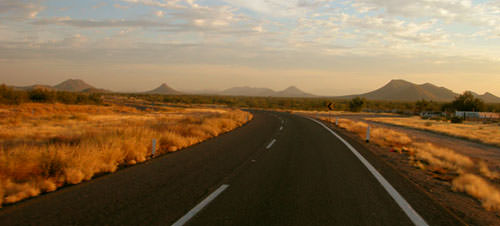 About our life vision...
All our lives during, many hard steps and moments will occurs. And even, at certain moments, it is so difficult that we came in a like 'depressive' way, it is so difficult that we feel it is impossible to continue in the right way, to bear down toward our goals and our dreams. But we should never forget something, we must always have dreams, ambitions, goals, all those things can be like a life buoy in hard moments. Our friends, are also the most important, they will be always there for you, to help you and to listen you when you need it the most. Real friends are people that respect us, love us like we are, never ask us to change.
The goal of our trip, is in fact nothing more than a dream, or a goal we just give to us, a project we want to realize, which permit us to have a larger vision of things in general, a larger vision of the life, that permit us to see further, a lot further than the end of our nose. The unknown, don't know what to expect, what challenges or hurdles that will overcome far away from home. Also, the goal of our trip and of the website, is to permit you to live this trip even if you're not with us. The goal is to see the reality, out of the television, the newspaper or the books. To be conscious of certain things, TAKING consciousness also, but mostly making people that think that everything is perfect and don't see nothing out of their lives, conscious that there is also a world and realities not always beautiful and perfect out of our lives, and I think it is important to know it.
Our planet, that we want it or no, that we take consciousness of it or no, is becoming in a pitiful condition by the human fault, our fault. The poverty, is also a reality of our world, and is another time by our fault. The famine, the war, another time our fault. But desirably, people close their eyes on the reality..seeing only their little lives and their 'perfect' daily. For sure, we should no thinking too much about everything happen at this time in the world, it is necessary to have our own life and to research our personal hapiness, it is the mainly goal of our lives I think. But permit to the other like us who want to see the reality with their eyes, or the unknown, to do it. Some people see this project like a loosing time, but I think it's far from this.
During people like you and me are on the Welfare, don't work and take advantage of the government services, while they are totally independent and able to work and to do everything by themselves, we, we are realizing a dream, a project that will bring us personal accomplishment, a feeling of having accomplish something good, something special, something different. Like someone who study many years, and dream about having a medicine office. Like someone who love mechanics and dream about having a garage. Like someone who love cooking and dream about having a restaurant. Like someone who love music and dream about having a recording studio.
So, we just want you to have almost equally pleasure to follow us that we have pleasure to realize our project and to know we are following us =)!
Mathieu