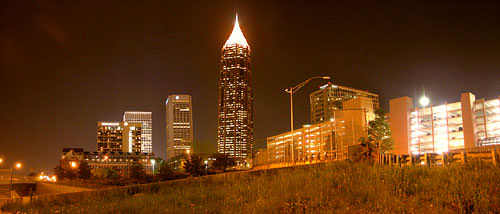 The sun came back!

We took the road heading up to Atlanta, Georgia. This road is a little bit boring, we can see just trees and trees. We now have win the last loosing hour with the Quebec, passing the border between the Alabama and the Georgia.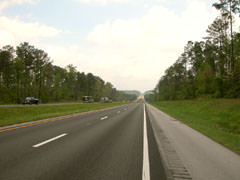 The night arrived, we entered in Atlanta. We took the way to the Downtown, to take some pictures. A special event was happening, probably a basketball event.
Lot of people were in the streets, happy, certain were telling us Hi seeing the van and the website. At a certain time, a pickup with a basketball goal in his box stop near us. The passenger tell us: "My other car is an hatchback!"


Interesting, so we took the time to visit this beautiful city, before taking back the road 85 North to find a place to sleep. It'll be a restaurant parking!
---
Here is the map of the day!