About our project
25/11/06 - Day 20 - Garden Grove - 4935 miles
Waking up in 12600 Garden Grove is like paradise, Serge has just got back from his daily walk when we wake up. So we played a little bit of guitar and piano after leaving for breakfeast.

Close to the Westfalia we met Diana, which is one of Serge neighbor. What a sweet lady, she gave us delicious breakfeast, we also met Christina (Diana's daughter), we had a long conversation with them then we finally left to go out shopping.
When we got back we called some pizza for diner then we went to Disney land with Diana and Christina, so after a couple of hour of walking and chatting and watching musician perform we went back home to do the update and we'll go to bed soon cause we're pretty tired.
Tomorrow we'll visit Hollywood and Beverley Hills. Then on Monday we'll leave for San Diego and then go south east to Yuma and the down to Mexico!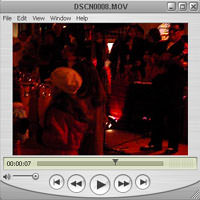 ---
Here is the map of the day!