About our project
11/11/06 - Day 6 - Scenic 128 and Arch national park in Utah - 2841 miles
This morning, we left Glenwood Springs in Colorado heading to Utah..
The miles left to pass in in the Colorado was amazing, the mountains were partially covered by snow transformed into red rocky mountain with red sand dune.
Road 128 was one of most beautiful road in the united state.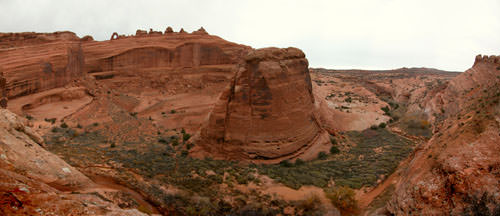 Today, we took a lot of picture, the choice was hard because every single one of them was beautiful.Tonight we'll sleep in a small city called Mexican hat, south of Utah. Tommorow we'll head to Monument valley, The Grand Canyon and maybe a part of the 66 road with some ghost city.
Thanks to everyone who left a message on the guest book, we really appreciate it.
---
Here is the map of the day!