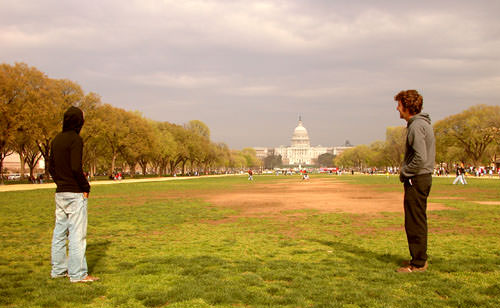 What a good night! It's been a while that we sleep at temperature above 20 Celcius degres (68 Fahrenheit). So now let place to the District of Columbia!

We took back the road 95 heading up to Washington D.C., where we went in the city to see the Capitol and the Washington Memorial.
The city was full of policemans everywhere, who were looking at us like if we were suspected.
So we goes out of the city heading up to Philadelphie and New York. Maryland, Delaware, Pennsylvanie and finally the New Jersey!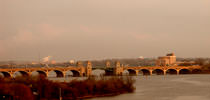 The temperature dropped down so much when we were approaching Philadelphia, we continue our road heading up to New York to finally stop in a little city not so far from New York to pass the night which will be colder than the last one.
---
Here is the map of the day!